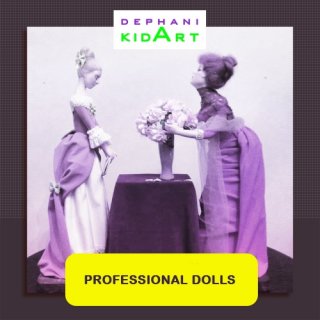 Children's pure and beautiful world is associated with the love of nature and dolls. Every child adores handmade dolls as if they were alive!
Decorative dolls class offers:
making handmade decorative dolls and handwork.
Classes are given once or twice a week, at varying times from 11:00 till 18:00 (Tuesday through Saturday and Sunday).